Arigato Obaachan (Thank You, Grandmother) Donations
We are very grateful for the generous gifts in response to the Arigato Obaachan fundraising appeal.
Donors are acknowledged in the BCA Wheel of Dharma.
Donor names and honorees or memorial names will be displayed on bodhi leaves at the Convention.
Donations are welcome through the Convention!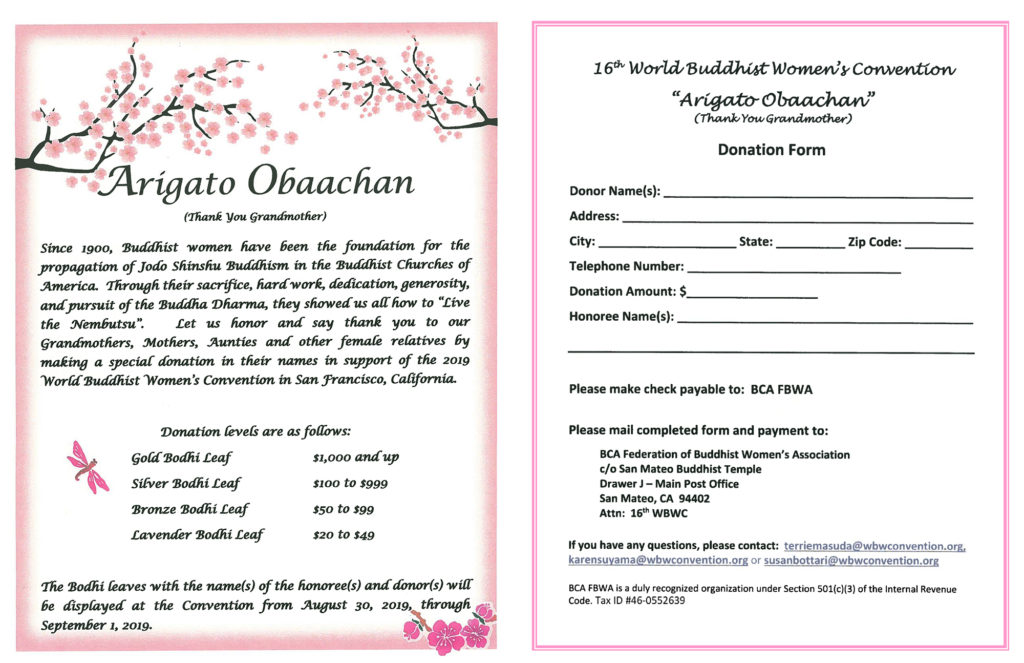 Download Arigato Obaachan Letter. 


Download Arigato Obaachan Donation form.