2019 WBWC Keynote Speakers
What does it mean to "live the Nembutsu"?  The 16thWorld Buddhist Women's Convention features two distinguished keynote speakers, each exemplifying a bold, distinctive life journey inspired by the Nembutsu. Reverend Yukiko Motoyoshi, resident minister of the Buddhist Church of Stockton, was born in Japan to a temple family, grew up in Hawaii, and, in the 1970s, became one of the few female Jodo Shinshu ministers serving in Hawaii, and now the mainland U.S. Keiko Toro, also born to a temple family in Japan, has forged her own path in academia, and now, as an independent scholar researching Jodo Shinshu Buddhism globally. Each speaker will present a keynote message on the Convention theme, "Live the Nembutsu," in both English and Japanese (with Portuguese translation).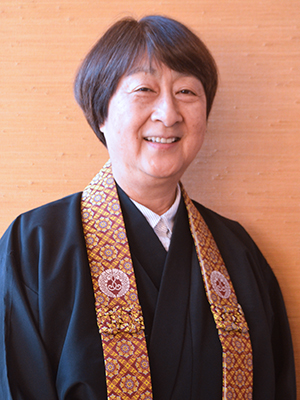 (English/Japanese)
Reverend Yukiko Motoyoshi
Resident Minister, Buddhist Church of Stockton
Buddhist Churches of America
Reverend Yukiko Motoyoshi was born on May 21, 1950, in Tokyo, Japan. She is the eldest daughter of the late Rev. Yushu Motoyoshi and Mrs. Sonoe Motoyoshi, both of whom were Hawaii-born Nisei (second-generation Japanese American). In 1966, her family moved back to Hawaii where she graduated from K'au High School and attended the University of Hawaii at Hilo, receiving her B.A. in Liberal Studies. She attended the University of Wisconsin-Madison where she earned her M.A. in Buddhist Studies. Rev. Motoyoshi received her Tokudo ordination from the Jodo Shinshu Hongwanji-ha in Kyoto, Japan, in October 1977 and Kyoshi ordination in April 1978. From 1981-1983, she studied at the Gyo Shin Kyo Ko as a Honpa Hongwanji Mission of Hawaii scholarship student.  Rev. Motoyoshi has served as a resident minister at several temples in the Honpa Hongwanji Mission (Hawaii Kyodan (District): the Honpa Hongwanji Hilo Betsuin (1978-1981; 1983-1985), Mililani Hongwanji (1985-1990), Lihue Hongwanji Mission (1990-2004), and Honpa Hongwanji Hawaii Betsuin (2004-2011). Since 2011, she has been the resident minister of the Buddhist Church of Stockton (2011-present), a member temple of the Buddhist Churches of America.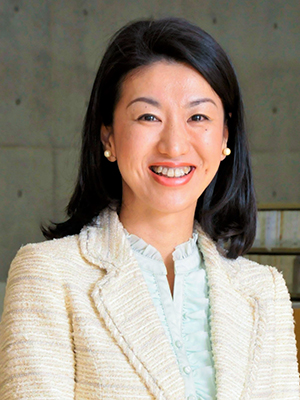 (English/Japanese)
Keiko Toro
Independent Scholar
Keiko Toro is an independent scholar of "Everyday Buddhism," whose wish is "to share the Jodo Shinshu teachings in a simple, practical, and enjoyable way both in Japanese and English" as her lifework. Born to a Jodo Shinshu Hongwanji-ha ministerial family, her home temple is Honshuji, in Okazaki City, Aichi Prefecture. Honshuji was originally built by Rennyo Shonin, a descendent of Shinran Shonin, and the eighth chief abbot of Jodo Shinshu Hongwanji-ha.
After finishing her Ph.D. courses at Kyoto University,Toro was a research fellow at the Institute of Buddhist Studies (IBS) from November 2002 – May 2003 and explored various issues in the translation of Shin Buddhist literature.
She taught Japanese Buddhism and Jodo Shinshu at Jin-ai University in Fukui, Japan from 2011 to 2017.
During her sabbatical year, from 2015 to 2016, she traveled around the world to research Jodo Shinshu outside of Japan. In 2017, upon serious reflection on her life goals, she decided to take a leave from academia to pursue her work, in her own way, as an independent scholar of "Everyday Buddhism."
Her two publications in Japanese explore the ancient parable of Ajatasatru in the context of modern life and society in a popular, accessible style:
 *アジャセからの贈りもの–耳で聞く『教行信証』の世界 (CD book)
Ajase kara no okurimono – mimi de kiku Kyogyoshinsho no sekai
"A Present from Ajatasatru" (Hojodo Press, Japan)
* 都路惠子のアジャセ法話  Toro Keiko no Ajase Howa
"Dharma Talks about Ajatasatru Stories" (DVD) (Hojodo Press, Japan)